Simple and easy
Startups and small businesses don't have the time to manage complex UI's and processes. productboard is built on the singular goal of helping you know what features to build next. Our designers and engineers make sure that the experience is intuitive and delightful.
Integrates with your current project management software
If you're already using other tools, such as project management software, you can easily integrate productboard with any of them. Productboard isn't just another tool to add. It expands upon your existing tools to make sure you're building the right product for your customers.
Beautiful project roadmaps for your small agile company to manage remote startup teams
You're moving quickly to get products to market so you can learn more about your customers. You may have competitors, small and large, doing the same as well. productboard's beautiful and easy to understand roadmaps will help everyone at your company understand what's being built and why so you can all move quickly.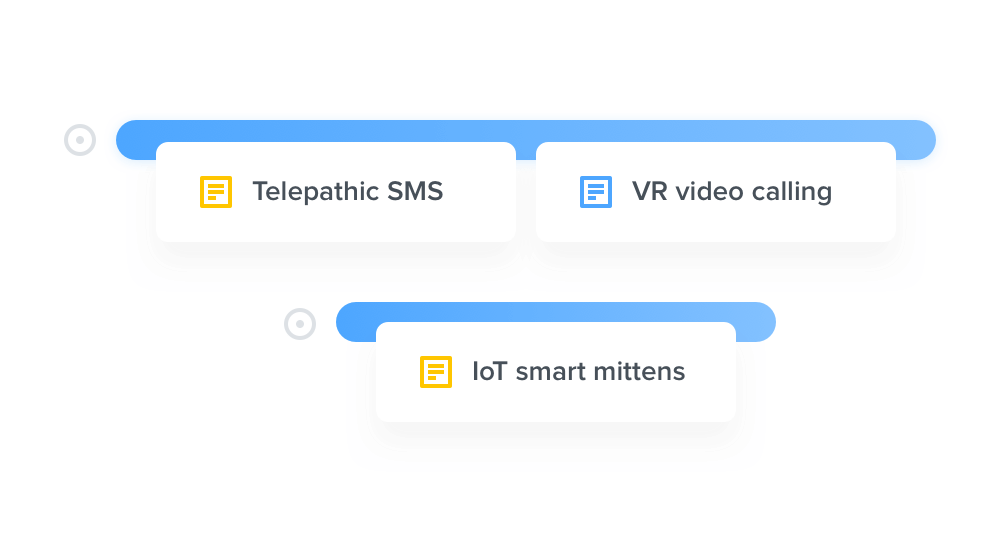 Product leaders

Love using productboard
productboard helps product managers figure out what to build next… and why.
TechCrunch
TC Disrupt Competition
Great product! Beats the heck out of our old system of spreadsheets, my inbox, and a Trello board.
Bradley Wagner
VP Engineering
hannonhill
productboard is a no-brainer for every serious product manager. You'll wonder how you got by without it.
Chase Lee
Co-founder & CTO
ambassador
productboard is a member of our team we can't live without.
Wells Riley
Product and Design
Envoy
After I showed the team how productboard could align product with sales, development, and marketing, everybody was just thinking "finally!"
Tim Clauwaert
CEO & Co-Founder
intuo
productboard has made it far easier for me to do my job well.
Alon Bartur
Product
Trifacta
I've tried a few PM tools, and productboard is the only one that has managed to capture the essence of what product management is about, and do so in style.
Nicolay Alexiev
Product Manager
siteminder
We deeply value productboard over here at Bonfire, and personally can't wait to see where you take it!
Kevin Penney
Co-founder & CMO/VP Product
bonfire
Wow, you guys are onto something!
Pavel Macek
Product Designer
Slack
Previous
Next