Understand what users really need
User interviews… qualitative research… customer feedback… all provide valuable insights that could influence the direction of your product. But how often are these insights available when you're making product prioritization decisions? It's all too easy to get swayed by the HiPPO in the room (highest paid person's opinion). With productboard, the right data is always on hand.
Retrieve valuable user feedback at any time
Have an important customer call coming up? Quickly retrieve any feature requests, or feedback ever collected from any given user. Review all the features requested by a customer company, or an individual within that company.
Scrap your feature backlog
Unwieldy backlogs are out. Manageable product outlines are in. Use productboard's Features board to organize your feature ideas around the user needs they address. Then sort, filter, and re-arrange your ideas so the best features rise to the top.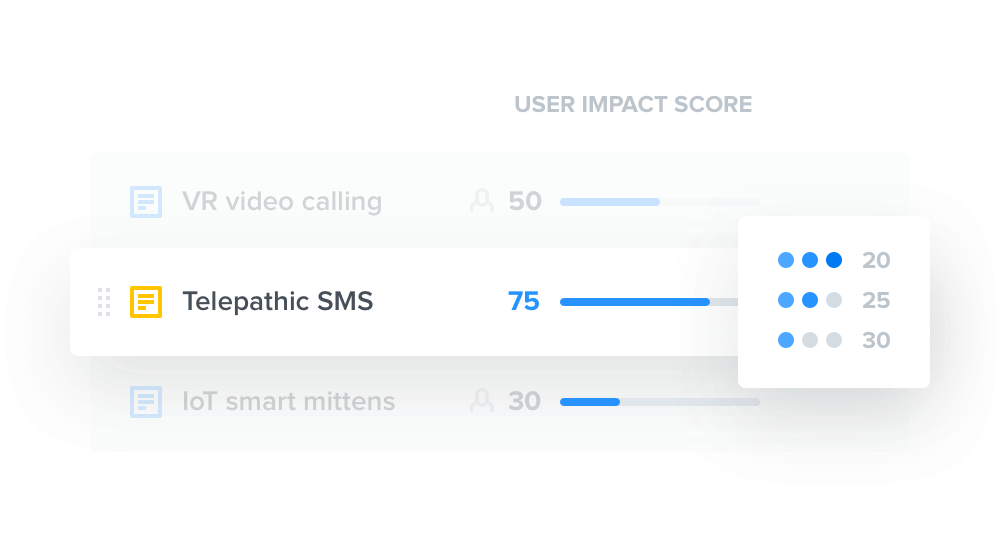 Rally everyone around your product roadmap
Share your product plans with colleagues from across the organization so everyone knows where the product is headed and appreciates the tough trade-offs that went into your prioritization decisions.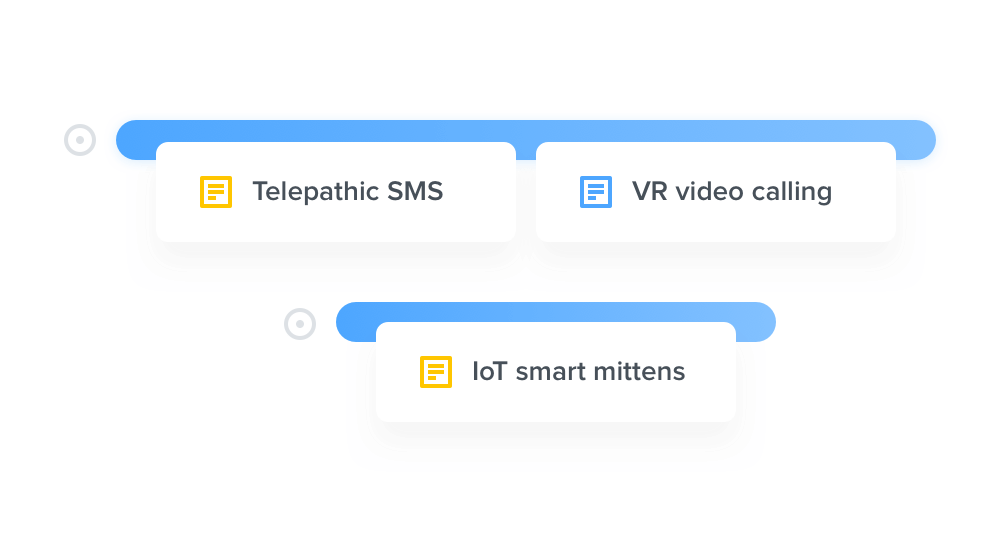 One tool to rule them all
productboard takes the place of a number of solutions you may have previously used to capture user feedback, organize feature ideas, design effective roadmaps, and engage your customer community. Preserve existing workflows using productboard's integrations with popular customer touchpoints like Zendesk and Intercom and dev planning tools like JIRA, GitHub, Trello, and Pivotal Tracker.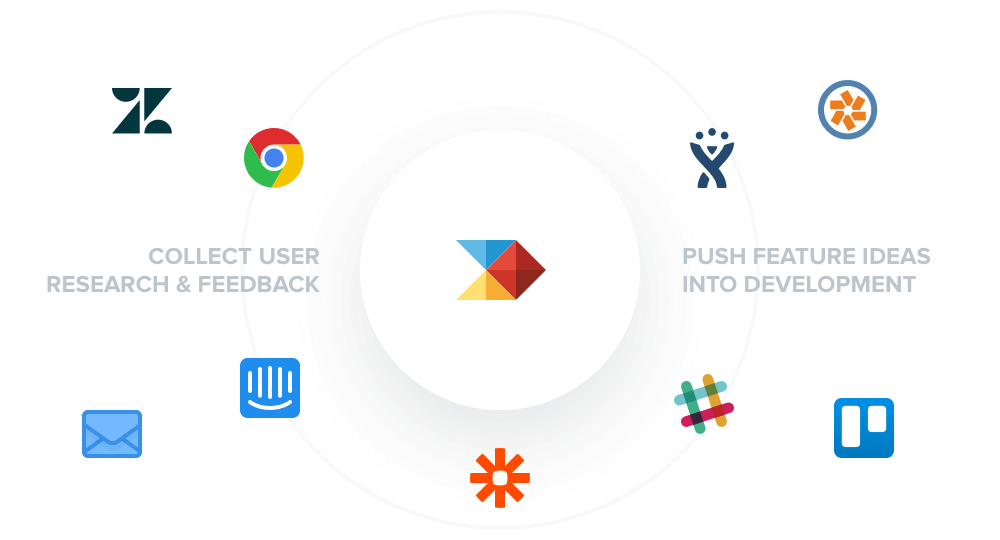 Product leaders

Love using productboard
productboard helps product managers figure out what to build next… and why.
TechCrunch
TC Disrupt Competition
Great product! Beats the heck out of our old system of spreadsheets, my inbox, and a Trello board.
Bradley Wagner
VP Engineering
hannonhill
productboard is a no-brainer for every serious product manager. You'll wonder how you got by without it.
Chase Lee
Co-founder & CTO
ambassador
productboard is a member of our team we can't live without.
Wells Riley
Product and Design
Envoy
After I showed the team how productboard could align product with sales, development, and marketing, everybody was just thinking "finally!"
Tim Clauwaert
CEO & Co-Founder
intuo
productboard has made it far easier for me to do my job well.
Alon Bartur
Product
Trifacta
I've tried a few PM tools, and productboard is the only one that has managed to capture the essence of what product management is about, and do so in style.
Nicolay Alexiev
Product Manager
siteminder
We deeply value productboard over here at Bonfire, and personally can't wait to see where you take it!
Kevin Penney
Co-founder & CMO/VP Product
bonfire
Wow, you guys are onto something!
Pavel Macek
Product Designer
Slack
Previous
Next