Agile product roadmap software for teams
You need to move quickly to get your products to market faster than the competition. productboard allows you to easily and quickly share your roadmap with your entire company so that everyone knows what's on it. And since your productboard roadmap links back to the original user feedback and prioritization decisions, everyone knows why those features on the roadmap.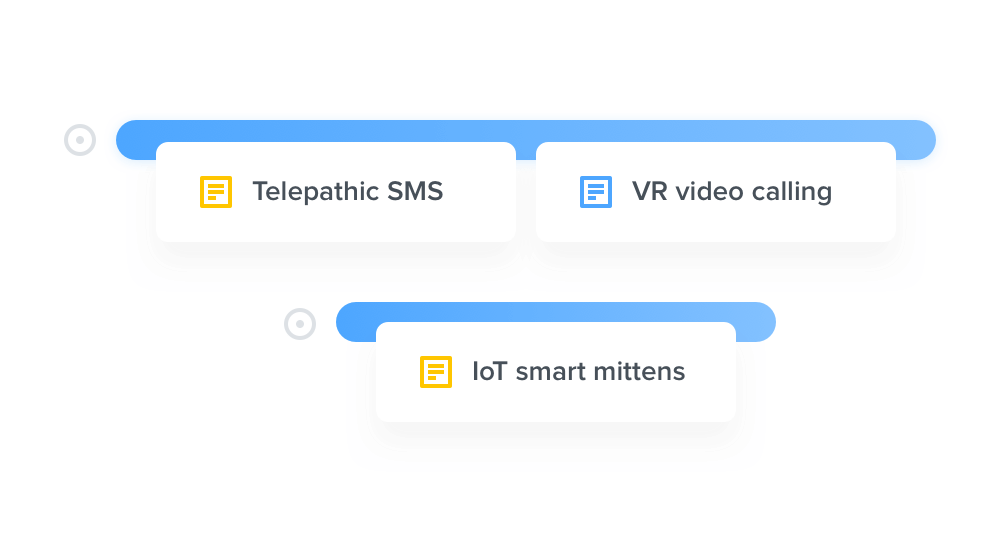 Roadmap software designed for PMs
Excel is great for financial analysis. PowerPoint is terrific for giving talks. Jira is helpful for managing engineering tasks. Product managers use these and other tools to try and deliver their roadmap, but none of these tools are designed for PMs. By focusing on user insights, product strategy, and coherent roadmaps, productboard offers roadmap software designed specifically for product management.
Create beautiful roadmaps for your projects
Your roadmap is the main touchpoint to the rest of your organization and is a reflection of you and your hard work. Most PMs aren't designers and need an easy way to create something attractive. productboard allows you to easily showcase a well-designed roadmap that clarifies what's being released and when in a way that's easy and enjoyable to read.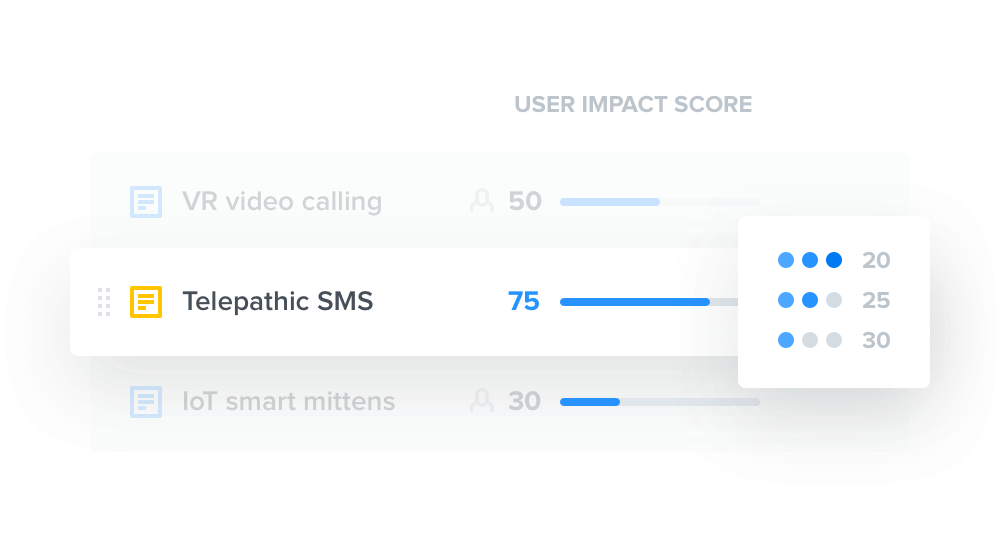 It's free to try our product roadmap software
You can easily see how your roadmap will look in productboard with our 14-day trial. Easily import sample data so you can start testing it right away. You'll also be able to see how your roadmap can connect to your customer feedback and prioritization, making it even more powerful.
Product leaders

Love using productboard
productboard helps product managers figure out what to build next… and why.
TechCrunch
TC Disrupt Competition
Great product! Beats the heck out of our old system of spreadsheets, my inbox, and a Trello board.
Bradley Wagner
VP Engineering
hannonhill
productboard is a no-brainer for every serious product manager. You'll wonder how you got by without it.
Chase Lee
Co-founder & CTO
ambassador
productboard is a member of our team we can't live without.
Wells Riley
Product and Design
Envoy
After I showed the team how productboard could align product with sales, development, and marketing, everybody was just thinking "finally!"
Tim Clauwaert
CEO & Co-Founder
intuo
productboard has made it far easier for me to do my job well.
Alon Bartur
Product
Trifacta
I've tried a few PM tools, and productboard is the only one that has managed to capture the essence of what product management is about, and do so in style.
Nicolay Alexiev
Product Manager
siteminder
We deeply value productboard over here at Bonfire, and personally can't wait to see where you take it!
Kevin Penney
Co-founder & CMO/VP Product
bonfire
Wow, you guys are onto something!
Pavel Macek
Product Designer
Slack
Previous
Next