Insights repository
Understand what users really need
Use the Insights board to consolidate product ideas, requests, research, and feedback streaming in from a number of sources. Spot trends and identify patterns that will help you prioritize what to build next and build it in the right way.
Features powered by insights
Develop what users actually want
Highlight interesting insights in user research & feedback and link them to related feature ideas. For each feature, see everyone who has ever requested it and exactly what they said.
Flexible product hierarchy
Keep your feature backlog manageable
Outline feature ideas according to the user needs they address, or switch to a flat list view to sort them by priority. Maintain peace of mind with a manageable product backlog.
Team roadmap
Earn buy-in for your plans
Share your roadmap with colleagues and invite them to see criteria that went into your prioritization decisions – even the original user feedback that inspired each feature in the first place. Export your roadmap to PDF to share it with others outside your organization.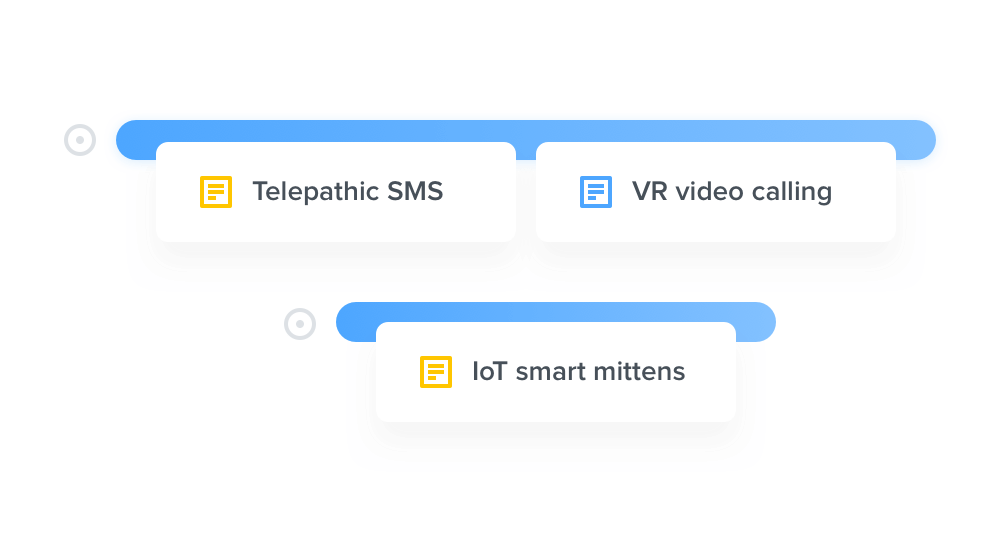 Public roadmap
Engage your user community
Share what you're working on now, next, and later on a public Portal to engage your customer community. Celebrate what's been launched to help users get the most out of your product.
Support for entire product organizations
Manage many product teams in one centralized system
Product leaders can zoom out for the big-picture portfolio view of all products and the feature ideas you have for them. Standardize some prioritization criteria for all product managers, while associating others with specific products. Each product manager can focus on the data that matters most to their work.
Integrate with
CUSTOMER TOUCHPOINTS
DEVELOPMENT TOOLS
Request Demo
Thanks! We will be in touch shortly!