Agile means operating under uncertainty
The best product teams form hypotheses around what users really need and test them methodically. The only trouble is few tools have been able to help us manage this complex process of identifying who needs what (and how badly). With productboard, you always know which problems most need to be solved, and who to interview next.
Surface key user insights at just the right time
Ever feel like you put a ton of time, effort, and money coordinating user interviews, only for those findings to get lost in the mix? With productboard you can keep surfacing user insights whenever you reference a related feature idea.
Scrap your feature backlog
Unwieldy backlogs are out. Manageable product outlines are in. Use productboard's Features board to organize your feature ideas around the user needs they address. Then sort, filter, and re-arrange your ideas so the best features rise to the top.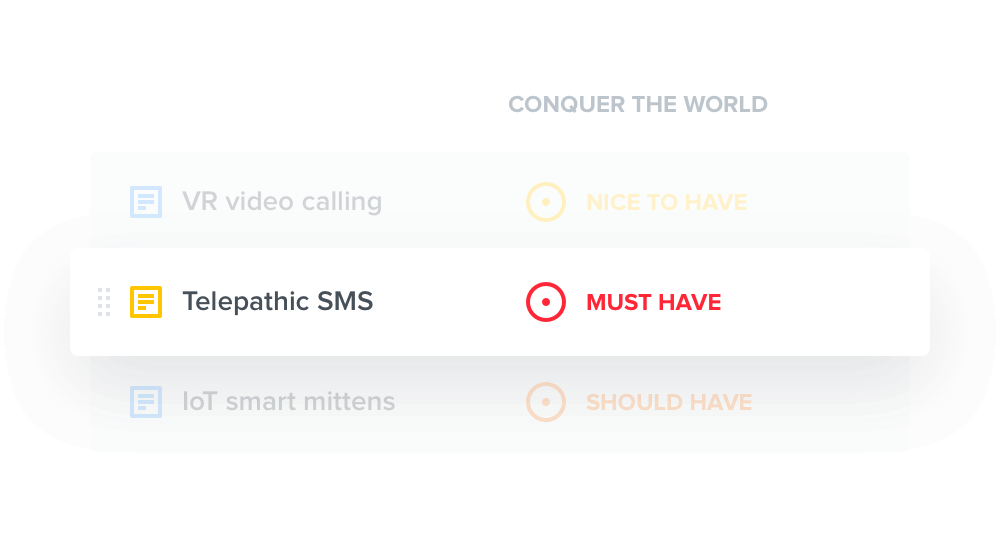 Share your product roadmap
Share your plans with colleagues from across the organization so everyone knows where the product is headed and appreciates the tough trade-offs that went into your prioritization decisions.
Preserve existing workflows
You need fewer tools, not more. productboard helps you consolidate user inputs and feature ideas scattered across many systems. Integrate with popular customer touchpoints like Intercom and Zendesk, and hundreds of others via Zapier. When you're ready, push prioritized features straight into popular dev planning tools like JIRA, Trello, GitHub, and Pivotal Tracker.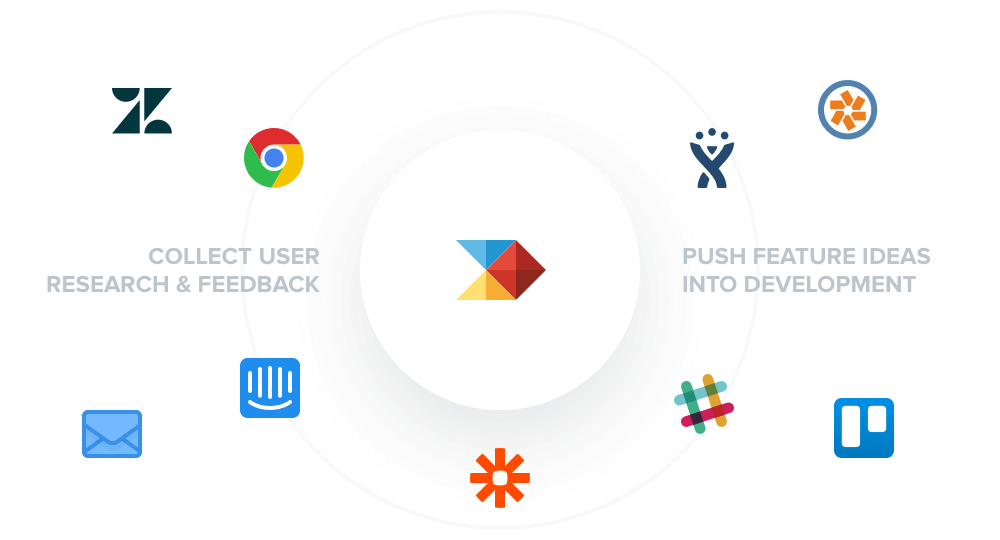 Product leaders

Love using productboard
productboard helps product managers figure out what to build next… and why.
TechCrunch
TC Disrupt Competition
Great product! Beats the heck out of our old system of spreadsheets, my inbox, and a Trello board.
Bradley Wagner
VP Engineering
hannonhill
productboard is a no-brainer for every serious product manager. You'll wonder how you got by without it.
Chase Lee
Co-founder & CTO
ambassador
productboard is a member of our team we can't live without.
Wells Riley
Product and Design
Envoy
After I showed the team how productboard could align product with sales, development, and marketing, everybody was just thinking "finally!"
Tim Clauwaert
CEO & Co-Founder
intuo
productboard has made it far easier for me to do my job well.
Alon Bartur
Product
Trifacta
I've tried a few PM tools, and productboard is the only one that has managed to capture the essence of what product management is about, and do so in style.
Nicolay Alexiev
Product Manager
siteminder
We deeply value productboard over here at Bonfire, and personally can't wait to see where you take it!
Kevin Penney
Co-founder & CMO/VP Product
bonfire
Wow, you guys are onto something!
Pavel Macek
Product Designer
Slack
Previous
Next